Hes beautiful Borodin!
But I have to differ, our dogs are the coolest!!Just look here :
Our oldest,Rocky, mix.14,5 years..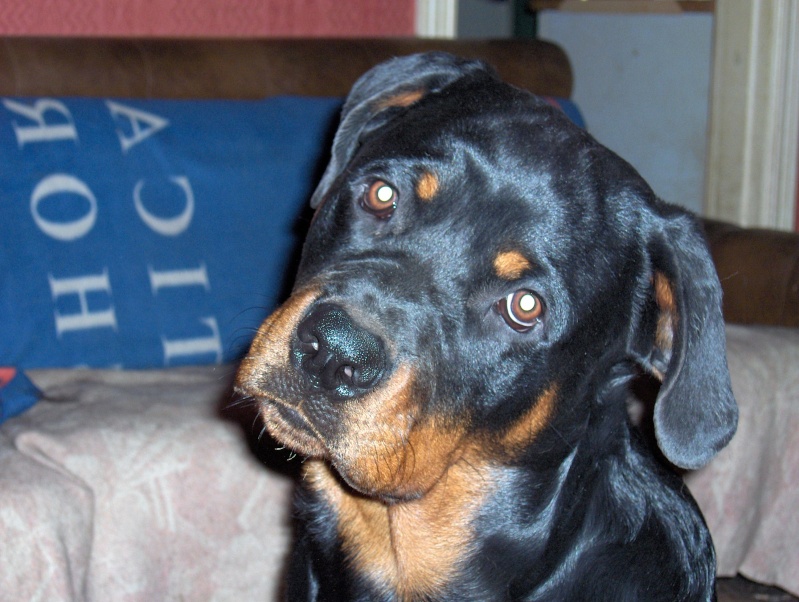 Our rottweiler *puppy*, Sultan, 14 months old.
Our *biggest* 74 cm shoulder hight..
Zico, 19 months old.Mix of German Shepherd, and what we call here Gordon setter...
So these are the cooolest ones!!
And beautiful one;)